Ljubljana Nightlife
Experience the nightlife in Ljubljana on a wild guided tour of the best pubs, bars, and clubs with a fun group of people from around the globe.

Guided tour of the best party places in the city
Mingle with people from all over the world
Get free shots and compete in drinking games
Dance the night away in the best club in the city
Experience the wild nightlife in Ljubljana
Drinking games are a fun way to connect with people
Our guides will ensure that you'll have a blast
Meet new people from around the world
Time for free shots!
Cheers!
Dance ...
... to the sound of good music
Are you ready?
Get crazy now!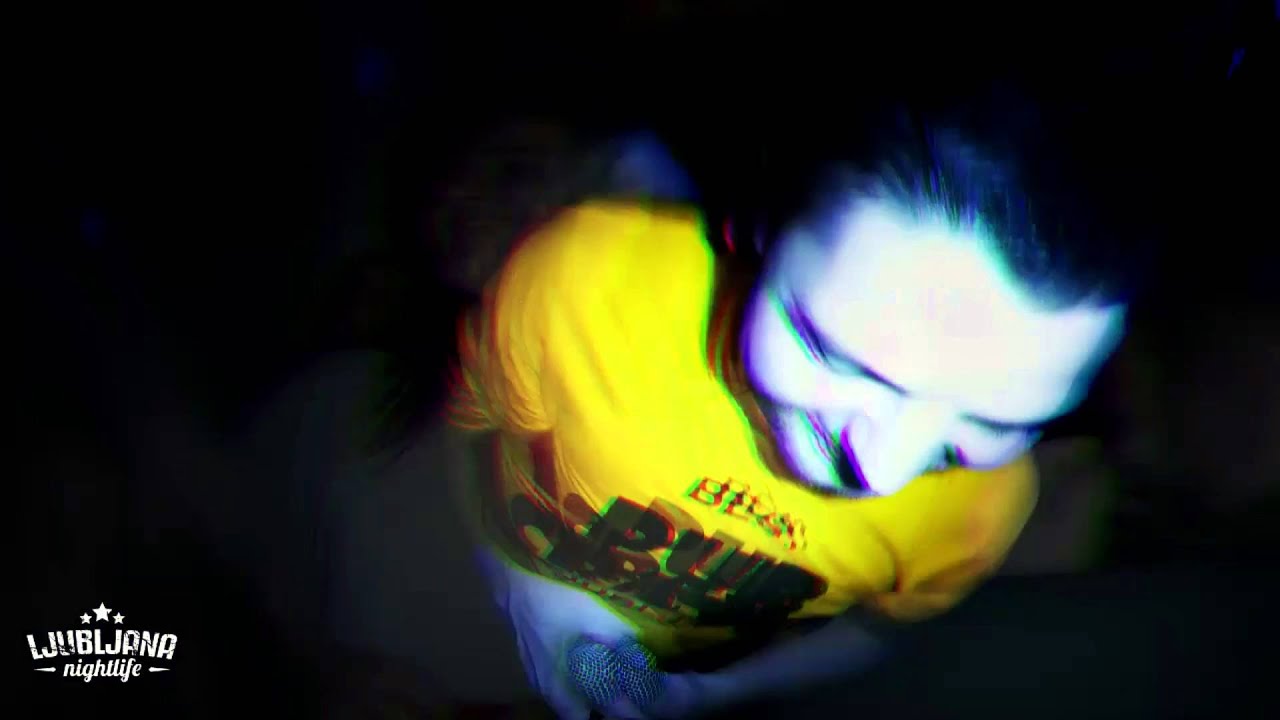 Included in price
5 shots
The wildest party guides in Ljubljana
Drinking games
Karaoke
Epic challenges (winner gets a prize!)
Free entrance to the best clubs in Ljubljana
Other information
Contact us for private groups
Estimated total value = 35€+
How is the nightlife in Ljubljana?
Many clubs and bars intersperse over Ljubljana's city center. They all try to outdo one another by giving people the best nightlife in Ljubljana.
If you like DJ events with commercial pop music and aren't against paying an entrance fee, try Cirkus Club or Square Club. Bars like Parlament Pub or Holidays' Pub offer a similar experience on a smaller scale but without charging entry fees.
And for an alternative scene, check out one of the clubs in Metelkova Art Center or K4 Club for techno music.
If you want to party during your stay in Ljubljana, then you are in the right place. Our capital gives you a great chance to experience the crazy Slovenia nightlife!
How to experience the best of Ljubljana nightlife?
We organize the wildest Ljubljana nightlife experiences for people from all around the globe. A group of young and energy-buzzing party-goers gathers at Harat's Pub (exact location and address below) in the old town every evening to mingle on a guided nighttime tour of the five best pubs and clubs in the capital city.
With the alcohol flowing and clubs filled with the sound of dance music, we only need one other crucial addition to complete the recipe — like-minded young people rushing to breathe life into them all!
You will dance all night, meet new people, consume copious amounts of liquor, sing karaoke, and play drinking games while visiting multiple party places!
So many things to do in Ljubljana at night!
Going at it alone is always an option but will possibly not be as fun. Meeting new people in a foreign city can be complicated, especially if you are here only for a night or two.
And with an abundance of bars and clubs to choose from, a question of where to go out in Ljubljana to get the best possible nightlife experience can be a genuine mind-ponderer.
That's why our so-called pub crawl in Ljubljana is an absolute should-not-miss!
Our guides will guarantee that you live up every second of Ljubljana's nightlife in the after-hours that you will never forget, even though you might not remember much of them.
Join the pub crawl in Ljubljana and live through one of the maddest nights of your life!
When do we party
JAN – APR: Thursday, Friday, Saturday
MAY – JUN: Monday – Saturday
JUL – AUG: Monday – Sunday
SEP: Monday – Saturday
OCT: Wednesday – Saturday
NOV – DEC: Closed – except 30. and 31. December
Location
Addres:
Harat's Pub, Petkovškovo nabrežje 31a, 1000 Ljubljana

Link to Google Maps
-20 && top < 61 && prevOffset < window.pageYOffset || prevOffset > window.pageYOffset && bottomDiv > 0 && top < 60 ){offset += prevOffset - window.pageYOffset }; if(window.pageYOffset < initialPosition){offset = 60}; if(offset > 130){offset = 130}; top = $refs.container.offsetTop - window.pageYOffset; prevOffset = window.pageYOffset; bottom = $refs.container.offsetTop - window.pageYOffset + $refs.container.offsetHeight - this.innerHeight bottomDiv = $refs.rightDiv.offsetTop - window.pageYOffset + $refs.rightDiv.offsetHeight - this.innerHeight">
Don't miss out
Reserve your spot before it sells out
Covid refund guarantee
Money-back in case of covid restrictions
Instant confirmation
Tickets delivered to your email
Fast and easy booking
Book you activity in few minutes
Guaranteed prices
No additional costs
The pub crawl was amazing. Afterwards I was a little down because of the fact I lost my phone. The tour guide did everything in his power to locate my phone and even pick it up with me. Super nice organization and the pubs where great as well. I had an amazing night! Thanks again Martin (and all your collleges ofcourse)